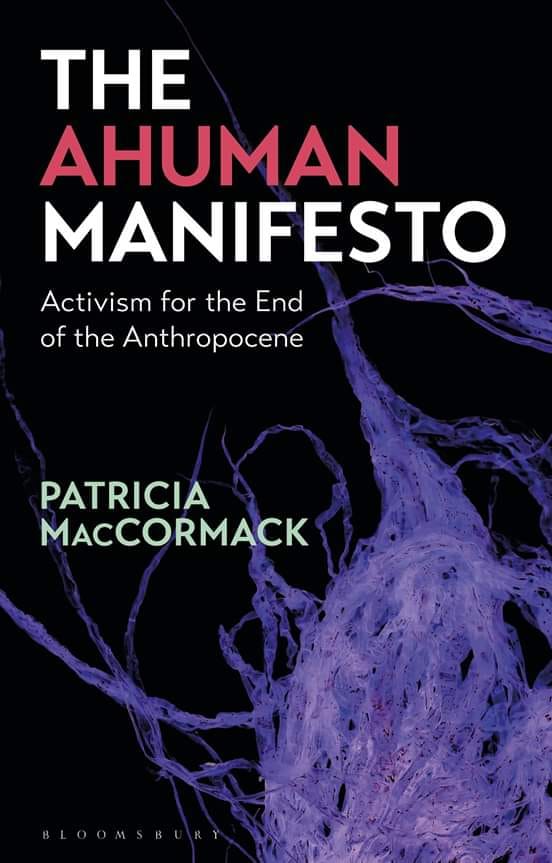 Welcome to the first Posthumanities Hub event in 2020 – the seminar with Prof. Patricia MacCormack (Anglia Ruskin University, UK) on A Joyful Apocalypse: Activism for the End of the Anthropocene.
When: 30th January, 13:15 – 15:00
Where: the seminar room at the Division of History of Science, Technology and Environment, KTH Royal Institute of Technology Stockholm (Teknikringen 74 D, Stockholm).
OBS! Please REGISTER FOR THIS EVENT by sending an email to: the.posthumanities.hub[at]gmail.com
Abstract:
To end the anthropocene  is a call to activism at a time where ways of living seem impossible to proscribe and the world's many urban and natural environments and organisms are increasingly transforming, some becoming more vulnerable while others increase their exertion of power over global systems of information and control. During these ages it can be difficult to imagine new and multiple ways of existing where hopelessness and imagination exist simultaneously. Beyond the Posthuman, but firmly within this world, my concept of the Ahuman acknowledges we aren't nonhuman, but devalues the term human and its thus far devastating consequences for the world in order to suggest vitalistic, perhaps even optimistic, ways to negotiate some of the difficulties in thinking and acting in a world where meaning and reality are tentative but material actuality and lives (of all varieties) are in need of novel modes of intervention and interaction for the liberation and creative freedom of all organisms and the ecology of the Earth as a whole. Collapsing activism, artistic practice and affirmative ethics, while introducing some radical contemporary ideas such as human extinction and vegan abolition this paper navigates the ways in which we must compose the human differently, specifically beyond nihilism and post – and trans-humanism and outside human privilege. This is in order to actively think and live with connectivity (actual not virtual), viscerally, with passion and grace, toward a new world. The irony of the apocalypse is that the world continues nonetheless.  How can we live more ethically? How can the end of the human (even the posthuman) mean the end of human privilege as that which assists in opening the world to all life and to the human apocalypse being the birth of the world through deep ecology?
Bio:
Patricia MacCormack is Professor of Continental Philosophy at Anglia Ruskin University. She is the author of Cinesexuality (2008), Posthuman Ethics (2012) and The Ahuman Manifesto (2020), the editor of The Animal Catalyst: Toward Ahuman Theory (2014) and the co-editor of Deleuze and the Schizoanalysis of Cinema (2008), Deleuze and the Animal (2017) and Ecosophical Aesthetics (2018). She publishes extensively in the posthuman, queer theory, animal studies, horror film, and Continental Philosophy.
The event is organised in collaboration with the Konstfack Research Week 2020 – see the detailed programme here.