During calm nights in May and June, and synched by the full moon, bladderwrack releases its eggs and sperms. If you want to pay tribute to the forests of the sea and help bladderwrack reproduce, especially in the Baltic Sea, you can help it find new homes.
You don't need to erect an underwater Midsummer pole, as (P)Art of the Biomass did together with marine biologists Cecilia Wibjörn and Maria Bodin at Tjärnö Marine Laboratory, Sweden. The only thing you need is a large rock where fertilized eggs of bladderwrack, zygotes, can settle. Or a brush, with which you can scrub a cliff clean from green algae, below the waterline, nearby where bladderwrack grows. If there's an abundance of green algae, bladderwrack might find it hard to find a surface where the tiny zygotes can settle and grow.
Midsummer full moon occurs the 24th of June, 8:40 p.m. (CEST/Swedish time). If it's a calm evening, the bladderwrack will spawn. Before this happens, take a walk with us to the sea.
It's the smell of home I guess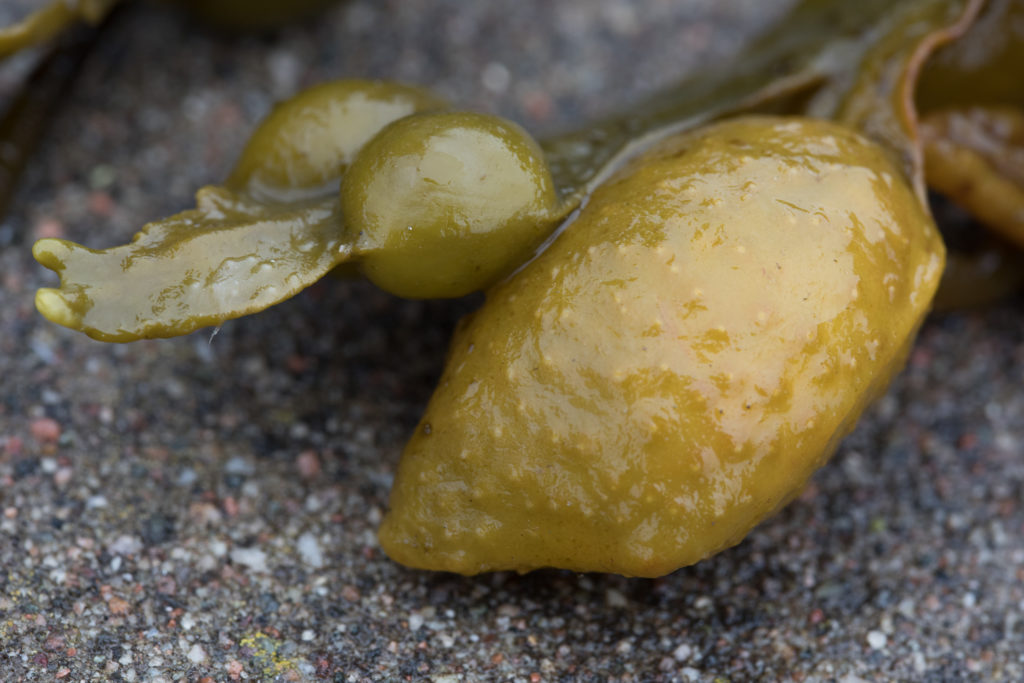 Find your way to the sea
Seek out where bladderwrack grows on hard cliffs and stones
Air-filled pods keep the algae afloat
Spongy bladders are swelling when ready to spawn
Prepare a clean, hard surface
Scrub a cliff
Sink a stone
Feel the sponginess and readiness
Smell the tangle
And for a moment, be that stone
This ceremony has been composed by (P)Art of the Biomass for the Nordic-Baltic transdisciplinary State of the Art Network in which the Posthumanities Hub is a member, and was originally posted here.