Petra Lilja, 80% seminar
Mineral Matterings: Encountering Minerals through design
5th June 2023, 13:00-16:00
Room E1, Konstfack and Zoom https://konstfack-se.zoom.us/j/63693025724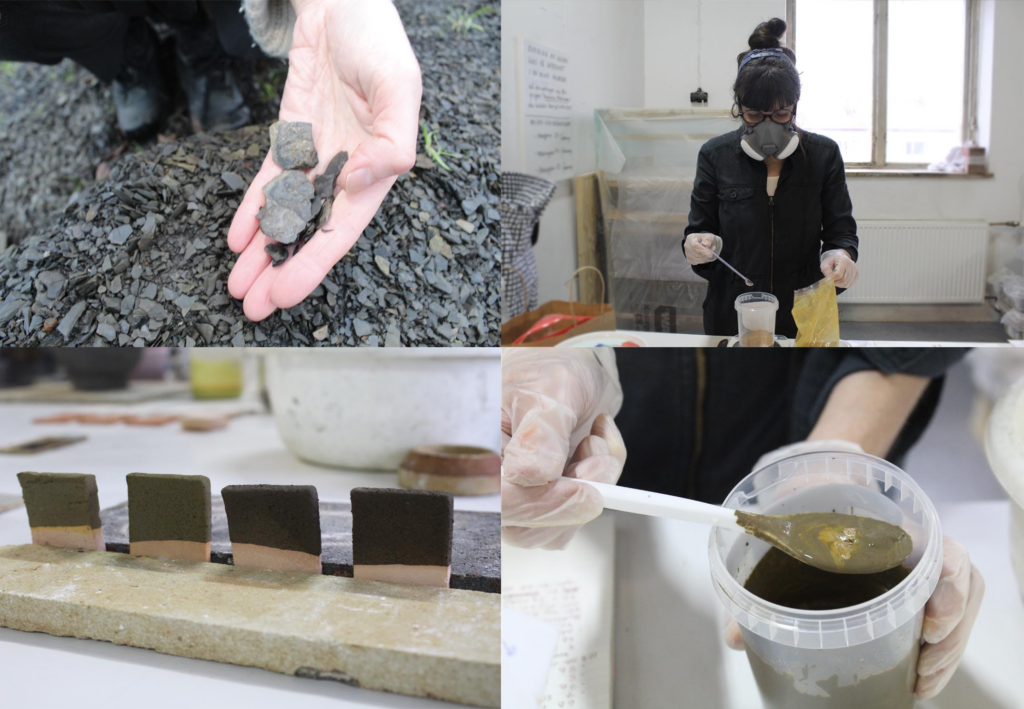 Doctoral student on the KTD Programme
Discussant: Dr. Alexandra R. Toland
Date: 5th June, 13:00 – 16:00
Hybrid location: Room E1, Konstfack / Zoom https://konstfack-se.zoom.us/j/63693025724
Seminar title: Mineral Matterings: Encountering Minerals through design
This thesis problematizes an extractivist relation to matter underpinned by dualisms that separates humans from 'nature' and which allows for the treatment of matter as mere resource to be exploited. I suggest that critical mapping –exposing design's invisibilities in terms of abstract and distanced sites of extraction and production– can help diagnosing and understanding this destructive kind of anthropocentrism that underpins the design field as well, and Western modernity and culture at large. Creative approaches like attentively encountering other-than-human worlds and exploring minerals as agential matter and trans-corporeal enactments, emerged in my search to understand mineral matter otherwise. These approaches were developed through two design projects: Mineral Walk and Creative Critical Clay, both situated in sites of past, present or future mineral extraction. In short, the design projects explore the complexities of the extractivist mode of existence as well as the frictions and potentials of adaptively adjusting towards more relational understandings of matter and materiality, with the aim for design practice to be part of more life-affirming systems on Earth.
Petra Lilja
Petra Lilja is an industrial designer and researcher drawing from both art and science in her work. She is affiliated researcher at The Posthumanities Hub and member of Design + Posthumanism Network, engaging with critical posthumanism and feminist new materialism via her design practice, research and teaching. She previously worked as design lecturer and program director of the Design + Change Programs at Linnaeus University. For four years she ran an eponymous galley in Malmö displaying art, design and research. She is a member of the jury of the annual Swedish Design award UNG and its equivalent in South Korea.
Dr. Alexandra R. Toland
Dr. Alexandra Toland is Associate Professor of Arts and Research at the Bauhaus-Universität Weimar in Germany, where she directs the Ph.D. program in art and design. She earned her MFA from the Dutch Art Institute of the Netherlands and PhD in landscape planning from the Technical University of Berlin. Alex has published widely on artistic (research) practices as they relate to soil protection, air pollution and the Anthropocene, including the co-edited book, Field to Palette – Dialogues on Soil and Art in the Anthropocene (Taylor and Francis, 2018). She co-chaired the German Soil Science Society's (DBG) Commission 8 Soils in Education and Society from 2011 to 2015, having organized multiple art exhibitions and film screening events, and is currently the co-chair of the Commission on the History, Philosophy and Sociology of Soils of the International Soil Science Society.
To receive seminar materials in advance, contact Petra Lilja Petra.Lilja@konstfack.se