Welcome to The Posthumanities Hub Seminar with Nina Lykke and Camila Marambio on Decolonialising Mourning Through Speculative Wonder and Unthinkable Questions? On the Selk'nam 'Hain' and Its Layers of Lostness.
The seminar takes place in the seminar room at the Division of History of Science, Technology and Environment, KTH (Teknikringen 74 D, Stockholm).
When: 4th June, 10:15 – 12:00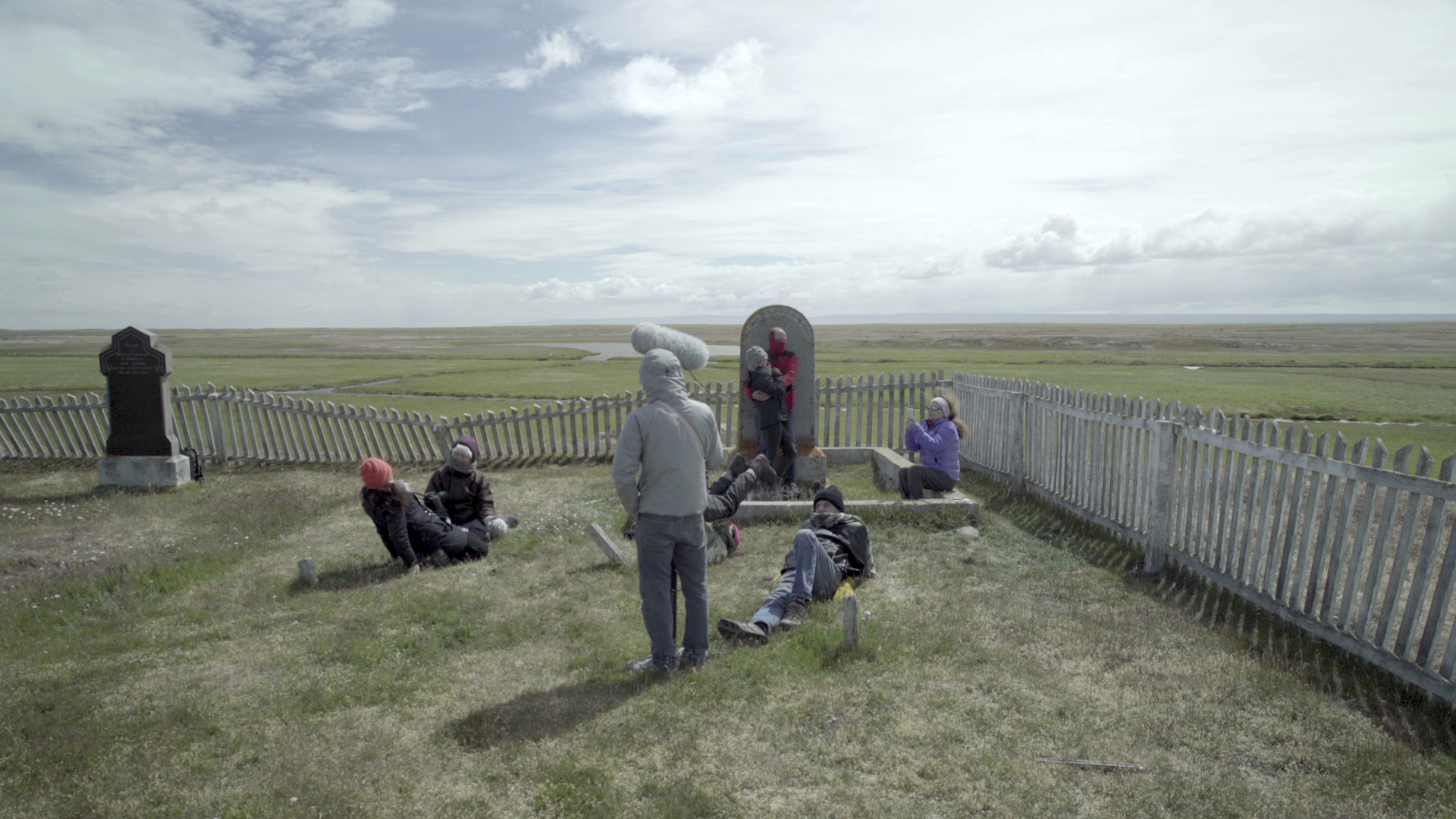 Abstract:
This lecture investigates multi-layered meanings of mourning, death and loss in the context of decolonialising endeavours to learn from indigenous cosm-onto-epistemologies.  In focus is the so-called Hain, an initiation ceremony of the Selk'nam people of Tierra del Fuego. As described by Austrian ethnologist and Christian priest Martin Gusinde (1886-1969), it is recorded as having been performed for the last time in 1923. Gusinde's research was later revised by US anthropologist Anne Chapman (1922-2010) and her Selk'nam research participant Lola Kiepja (died 1966). Since the ceremony is no longer performed, it is 'lost' as lived spiritual experience. Accordingly, Gusinde and Chapman embed their accounts in a context of white Western melancholia (cf. reoccurring phrases such as 'the last Selk'nam', 'the last Hain' etc). The lecture aims at critically analysing these ways of sustaining coloniality through mourning, and exploring other critically-affirmative, decolonialising approaches, and caring ethics. It builds on one author's (Marambio) longtime fieldwork in Tierra del Fuego, carried out together with Fuegans, and on both authors' joint work to organise Hain-workshops, using speculative wonder (Stengers 2011) and creative analytical practices to ask unthinkable questions and engage participants in collective endeavours to approach the Hain and mourn its layers of lostness otherwise.
Bio:
Camila Marambio is curator of Ensayos, and her work with the program has been represented in exhibitions and performances at the Kadist Art Foundation, Paris; the Institute for Art and Olfaction, Los Angeles; BHQFU, New York; Puerto de Ideas, Valparaíso; Festival Cielos del Infinito, Puerto Williams, CL; Kurant, Tromsø, NO; and Psi #22, Melbourne, AU. Currently a PhD Candidate in Curatorial Practice at MADA in Melbourne, Australia, Marambio received an M.A. in Modern Art: Critical Studies at Columbia University and a Master of Experiments in Art and Politics at Science Po in Paris; attended the Curatorial Programme at de Appel Arts Center in Amsterdam; and was Head Curator at Matucana 100 (Santiago, CL) and Assistant Curator at Exit Art (New York, NY).
Nina Lykke, PhD, Professor Emerita, Gender Studies, Linköping University, Sweden. Has participated in the building of Feminist Studies in Scandinavia and Europe more broadly since the 1970s. Co-founder of International Network for Queer Death Studies, and International Network for ECOcritical and DECOlonial Research. Current research interests: queering of cancer, death, and mourning in posthuman, queerfeminist, materialist, decolonial and eco-critical perspectives; autophenomenographic and poetic writing. Recent publications:  Queer Widowhood. Lambda Nordica. 2015:4; Assisted Reproduction Across Borders (co-ed. Merete Lie, Routledge 2016); Academic Feminisms: Between Disidentification, Messy Everyday Utopianism, and Cruel Optimism. Feminist Encounters.  2017:1(1); When death cuts apart: On affective difference, compassionate companionship and lesbian widowhood. T.Juvonen & M.Kohlemainen (eds): Affective Inequalities in Intimate Relationships. (Routledge 2018). She has served on numerous international editorial boards, among others for European Journal of Women's Studies; currently she is in the advisory board of Signs. Journal of Women in Culture and Society, and co-editor of the book series Routledge Advances in Feminist Studies and Intersectionality.