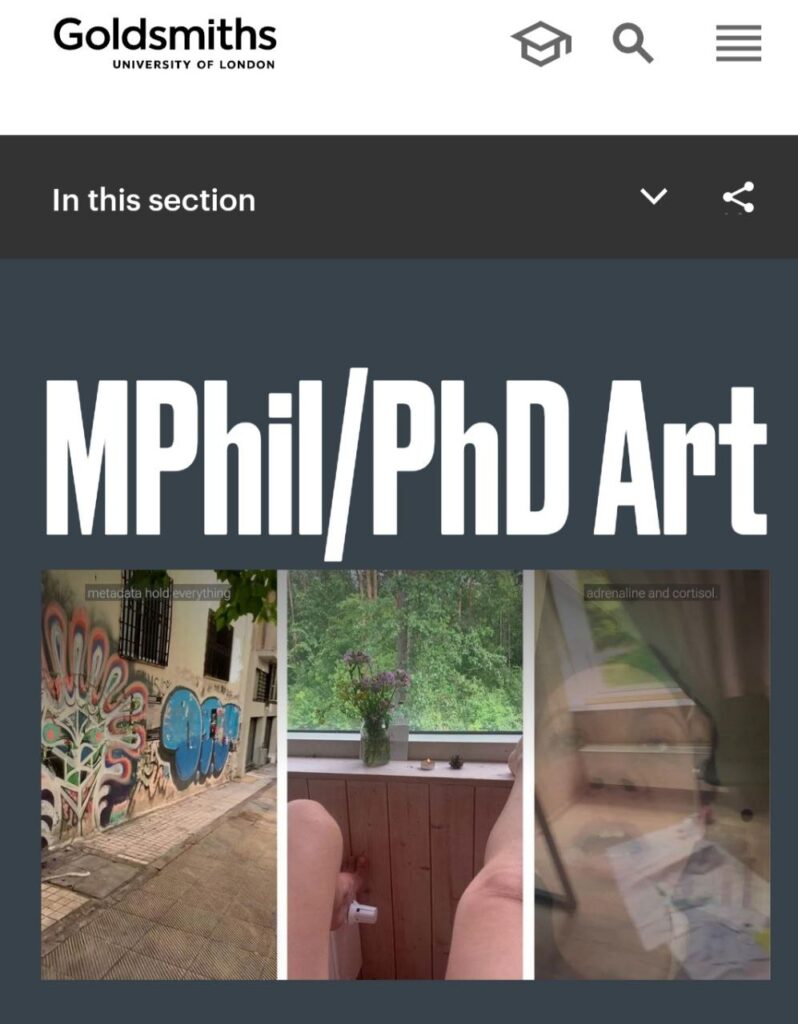 PhD opportunity at Goldsmiths University in London
Our friends at Goldsmiths are forwarding this opportunity to our previous students, now living in London!
Read all the details here: https://www.gold.ac.uk/pg/mphil-phd-art/
A funded practice based PhD opportunity* through the Inaugural Goldsmiths Art Department Scholarships has been announced.
*it is for UK/home students
Dr Audrey Samson is responsible for the research area exploring undergrounding critical minerals through the title Critical Poetics of Resource Extraction ( https://gold.ac.uk/pg/mphil-phd-art/ ). This area explores themes of resource extraction and stewardship as well as the interdependence and circularity of materials which informs the more-than-humanities field.
The deadline is June 23rd (for 09/2023 start!). If any of students/extended network people may be interested, please contact a.samson@gold.ac.uk